FAQ - Frequently Asked Questions
Payment: RealEscort Wallet (CREDIT!)
What is credit?
Credit is borrowed money that you can use to purchase goods and services when you need them. Just like in your normal bank, you can take a loan or get a credit.
When you get credit from a RealEscort, you also agree to pay back that credit, usually within 7 days, and a maximum of 7 to 30 days if written from Admin/Support.
You may not use the credit if you don't agree to payback!.
This is also written in our terms of use on the website.
RealEscort has given me a credit!
If RealEscort has given you a credit it means you can now use your wallet to pay for products, even tho you don't have enough or no money on your wallet.
Why did we give you credit?
Example: There is a problem with your payment, and you want to be online today, but it will take time to solve the payment issue, maybe 1-2-3 days, then maybe we will give you a credit, so you can place your order now, pay and get online :)
And once the payment issue has been fixed, you can pay us back..
How to use the credit you have.
1. Check you have credit in your wallet.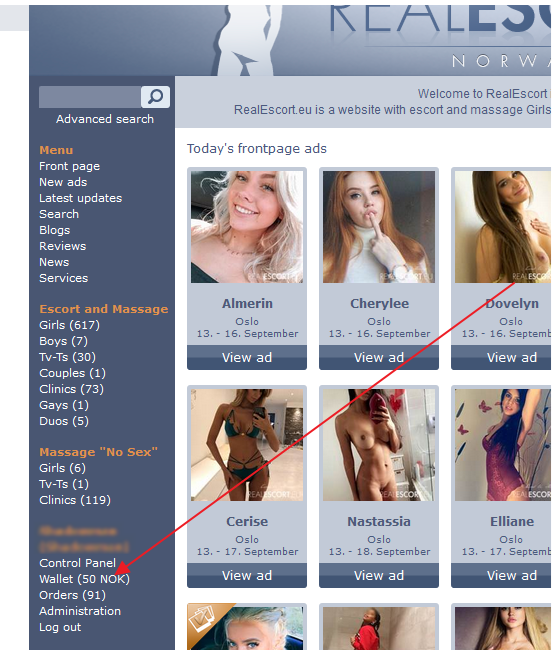 OR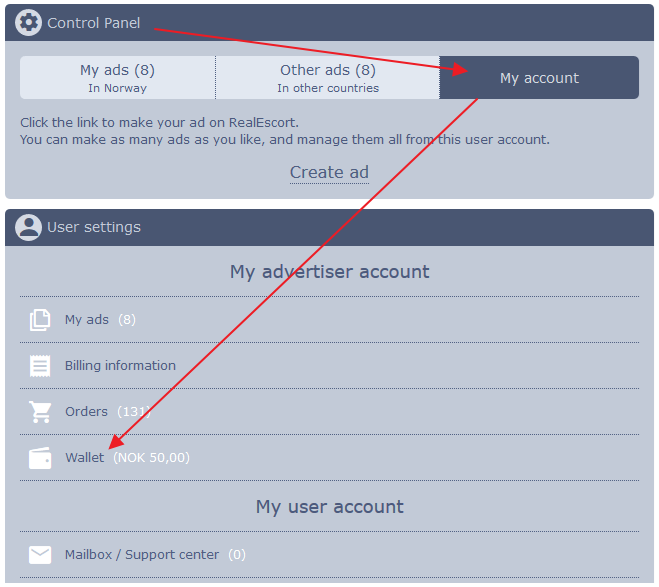 Then you will see your wallet.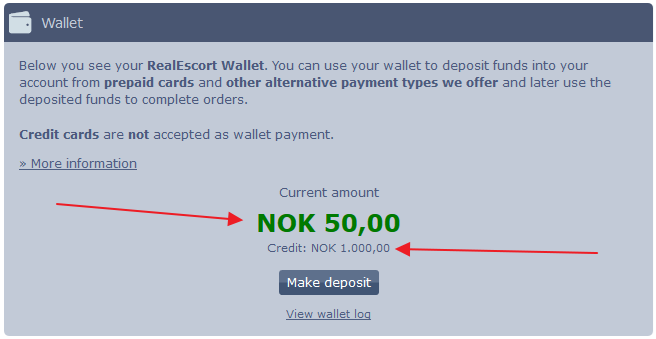 2. Now make your order, buy what you want, and select pay with your wallet, easy :)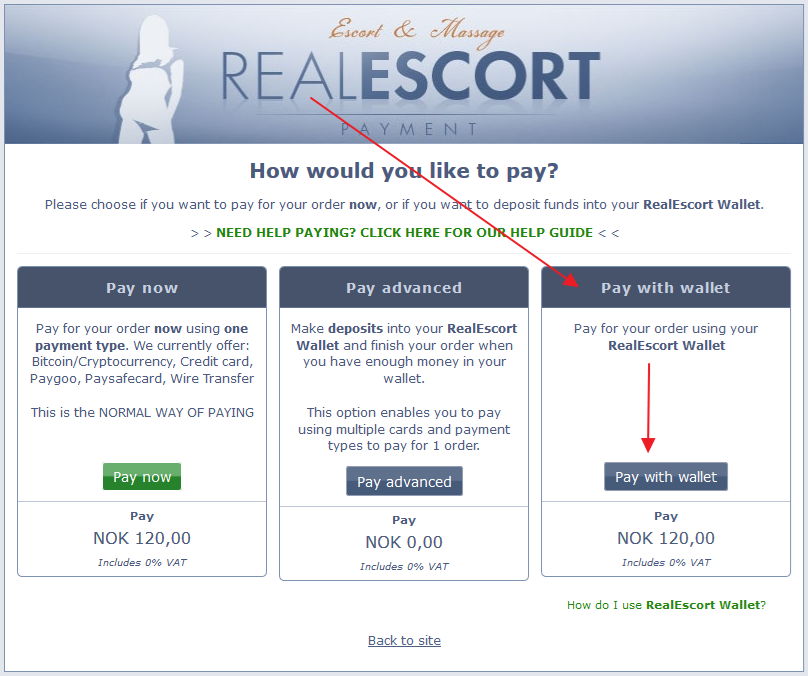 More help??
How to make an order?
Enjoy and have a nice day
Team RealEscort
---