FAQ - Frequently Asked Questions
Can i pay now and start my advertising at a date i select?
YES you can :o)
Login or make you ad, then under payment, click the link to open the calender, select the day you want your ad to start.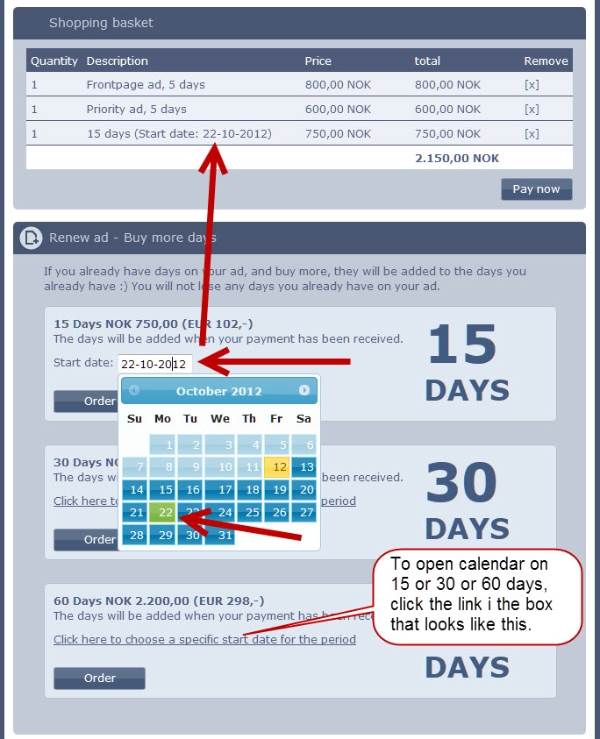 Then click the "Pay Now" button.
You may also want to add some Priority days or Category days or FrontPage days to you order :)
They are below the normal adverting days, and you can add them to your shopping basket.
What is FronPage days?
What is Priority days?
---