FAQ - Frequently Asked Questions
Buy now, use later, FrontPage, Priority or Category days.
YES..
FrontPage days, Priority days and Category days are days you buy, then you select which days you want to use. If you don't use them, they will stay on your account and you can use them whenever you like.
See the image below.
This image shows an ad where there are 4,12,3 days left.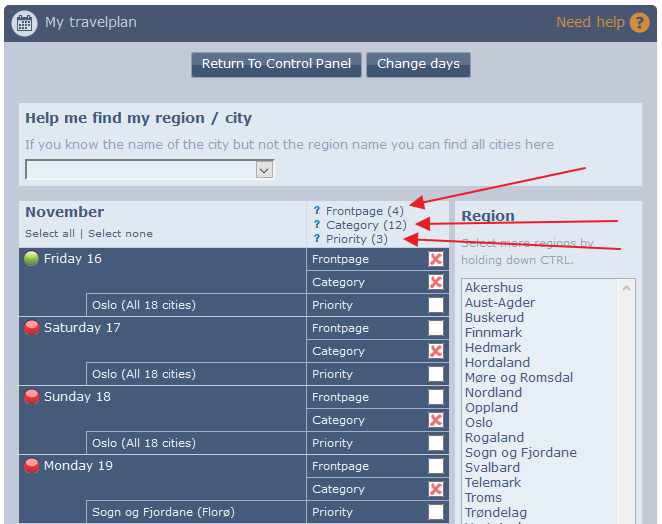 Remember:
To use FrontPage, Category and Priority days you must have an active ad, that means you must have paid for days on your ad, or have an ad in a FREE Advertising country.
See price list here
, and also see if RealEscort Norway is a free country.
---