FAQ - Frequently Asked Questions
Picture validation: How to picture validate your ad?
Log in, go to your ad in the control panel, and then click images. There you will find picture upload and under that box you will see picture validation.
Picture validation facts:
Picture validation is valid for 90 days (3 month)
Validation date will be displayed on your ad.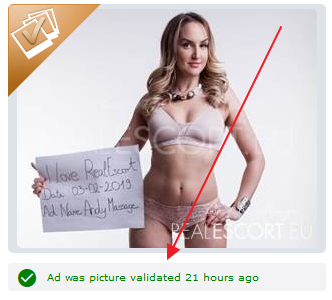 Only RealEscort admins/support will see the validation pictures!
The validation pictures will not be visible on the ad on the website.
You will get more customers if you are picture valid!
Picture validate is for true, real, massage and escorts workers that give professional service to customers.
If you try to cheat in this process, by modifying the picture in photo editing programs (in any way!) or uploading fake pictures to your ad after validation, WE WILL DELETE YOUR AD, NO WARNINGS!
Your 2 validation pictures must be:
Step 1..
Take 2 real picture of yourself, taken today, in your underwear (Panties and TOP) or nude if you wish!
Picture 1 must show all of your face and at least ½ of your body, see picture example 1.
Picture 2 must show all of your body and sign must be hold to the right or left side, see picture example 2.
(please take the 2 pictures in different location on your house/apartment/room, so 1 picture in 1 room and the next picture in a different room)
Step 2..
The signature must be hand written and you must write the following on the paper.
I Love RealEscort
Date: xx-xx-xxxx
Ad Name: Your Ad Name
This is how picture validation pictures could look.
(image is an example, RealEscort Official model pictures we commissioned from advertiser "Andy Massage")
Example 1: Upper body and sign in front of hips.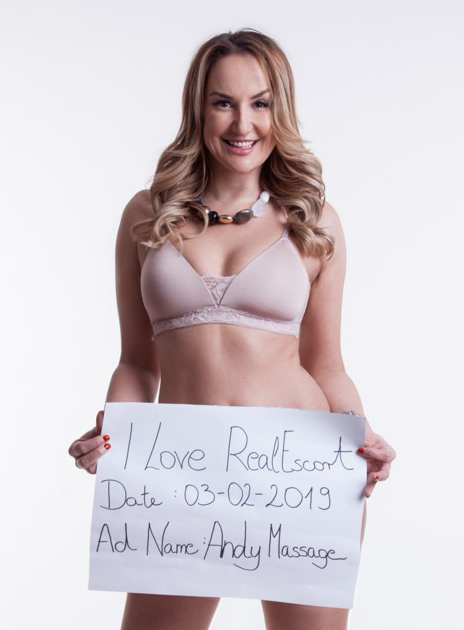 Example 2: Full body and sign hold to the left or to the right.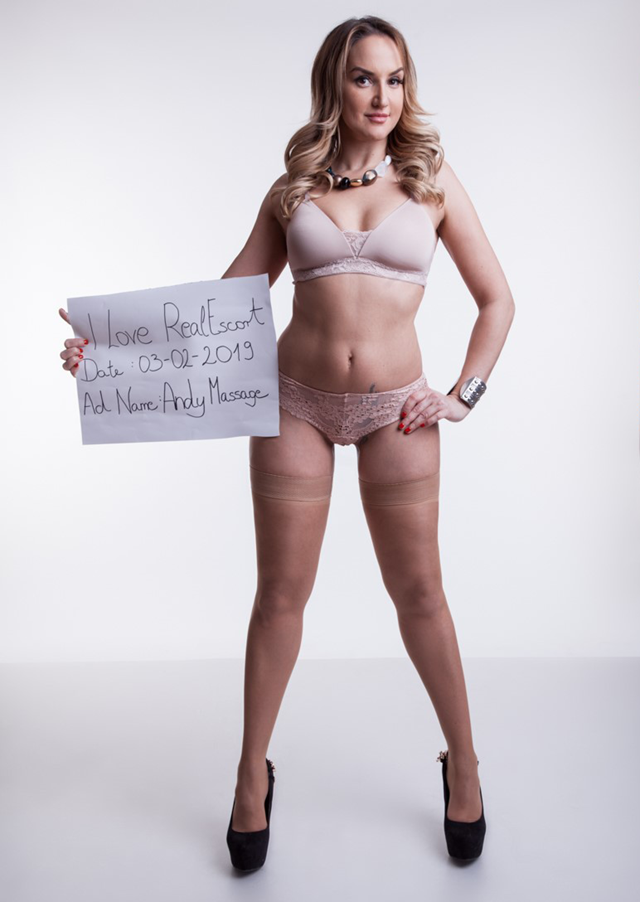 How can i take these pictures?:
1. Get a friend or customer to help you take the pictures.
2. Take it yourself with the timer on your camera or phone.
3. Use a big mirror in your bathroom or bedroom to take the picture of yourself - remember to disable the flash.
Step 3..
Upload the pictures to RealEscort for validation.
BE SURE, on your ad is only pictures of your self!
Be sure you look like your ad pictures, if you are much older now, or fatter, or different hair colors or changed considerately from your looks when you had your ad pictures taken, we will REJECT your validation!
Do this..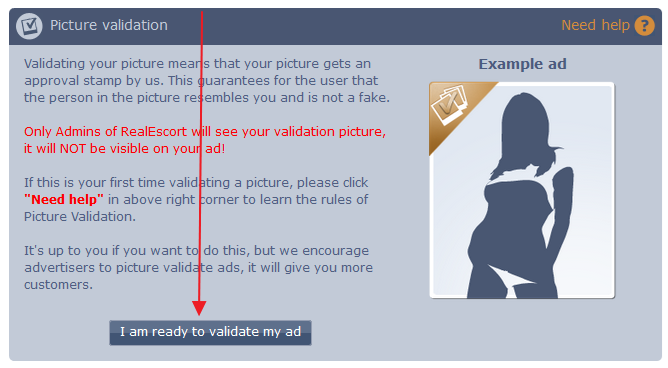 Page will popup, it will tell you howto validate, go to the bottom of that page you will see this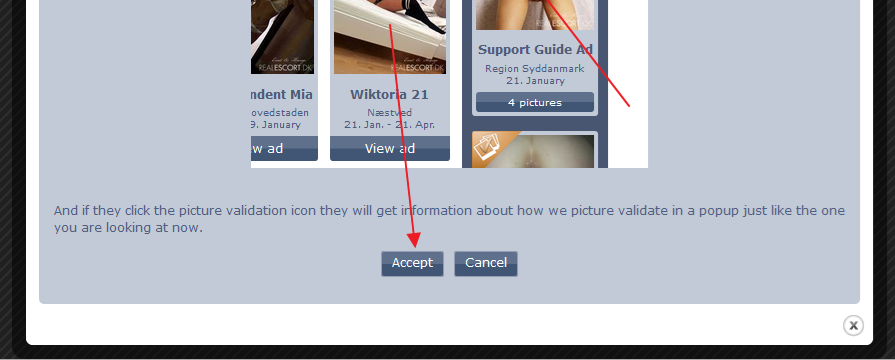 after you accept you will see this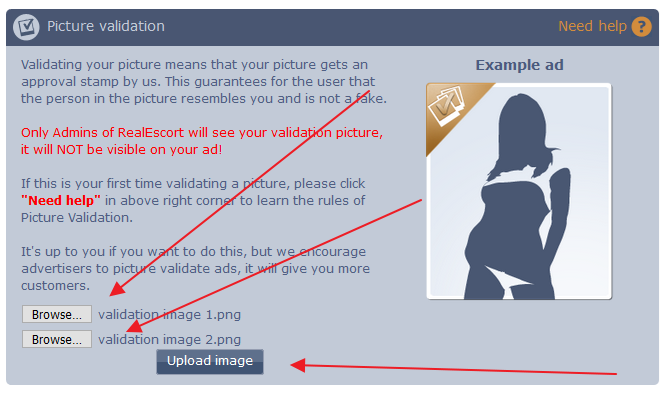 Video Guide..
What is picture validation?
It's a system where admins/staff of RealEscort get a real picture of the advertiser, where we can be 99% certain it's the person in the picture. Every time an advertiser uploads pictures to their ad we will compare those to the validation picture, to make sure that they are the same! So users/customers on the site can be sure that if they book this person, they will meet the person in the picture, and not someone else!
Starting February 2019, we do not validate ads with pictures that do not look like the advertiser look in real life, In short, Picture validation is RealEscort toughest validation for making sure, you meet exactly the person you see on the picture validated ad, not older, not fatter, not different hair colors and so on.
On the site users will see that you are picture valid like this:
Your ad.

In region, city you are in.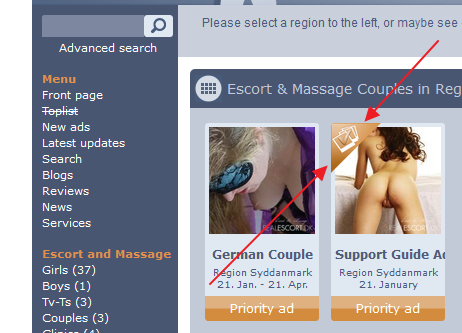 In search.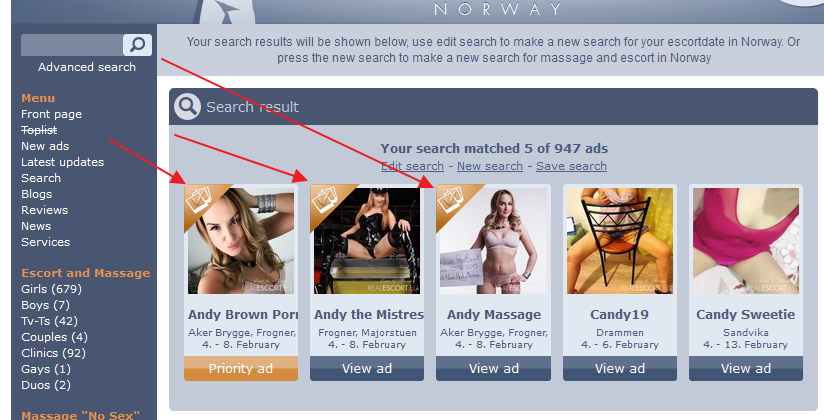 In front page ads.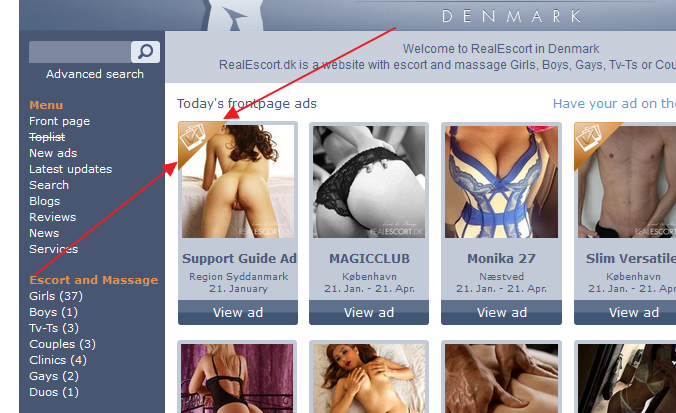 In priority ads listed under the regions page.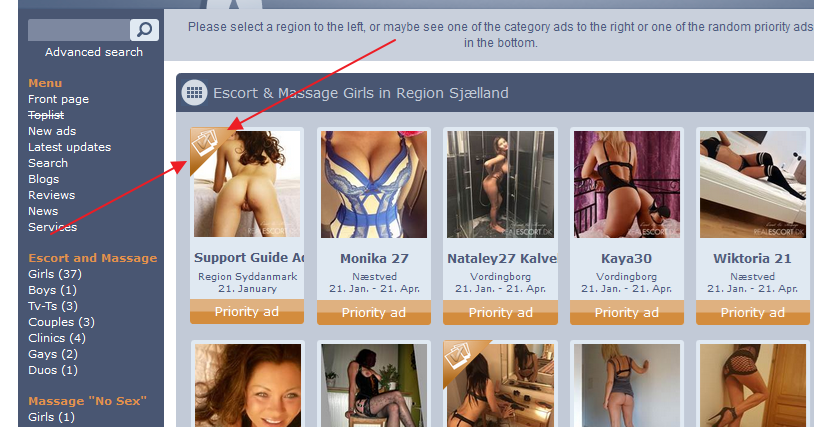 In priority ads on the city page.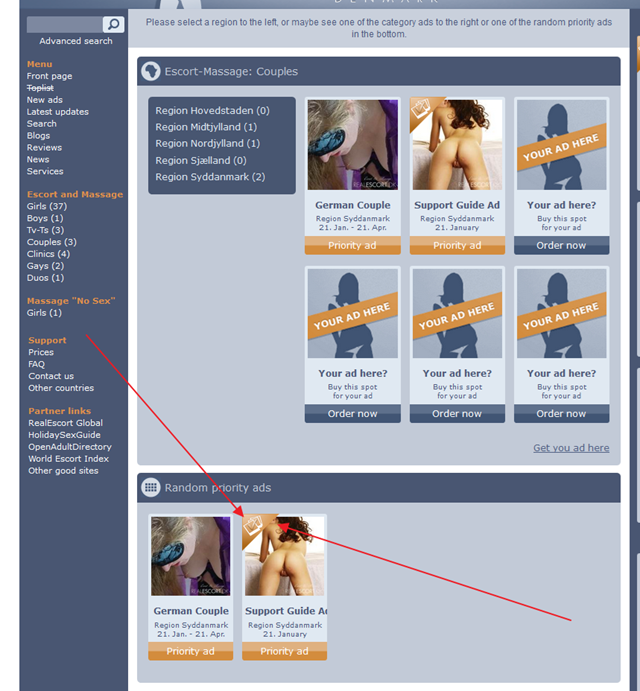 In lists at the right side.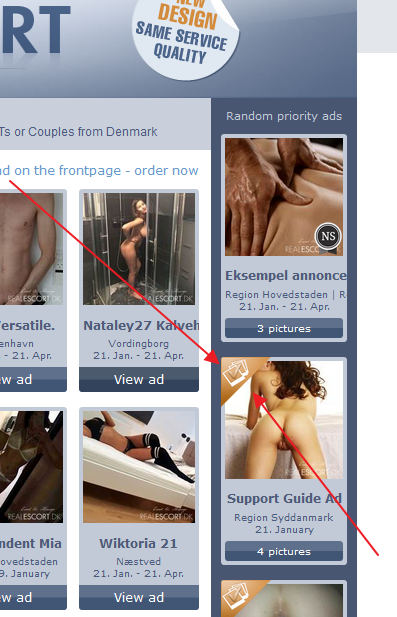 And if they click the picture validation icon they will get information about how we picture validate in a popup just like the one you are looking at now.
---