This advertiser offers "No Sex"

When you see the marking on the ads that look like this.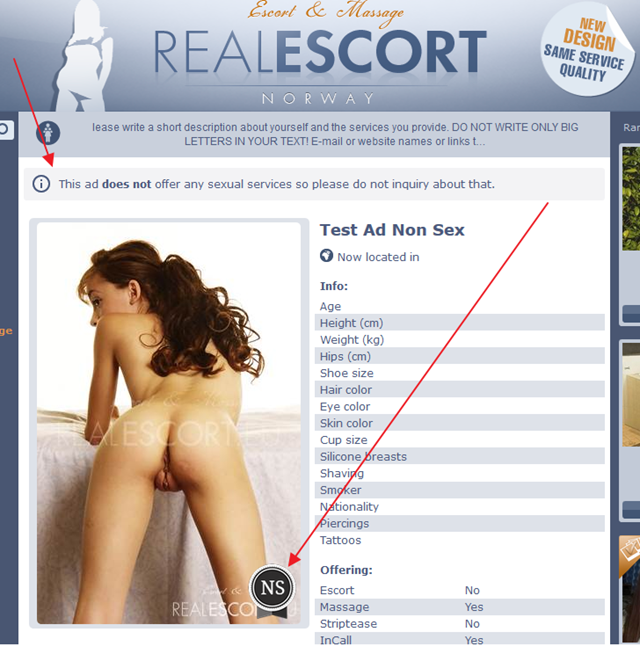 Then it means this is a "No Sex" advertiser, please respect this, don't, expect sexual services, don't as for sexual services.

There are categories on the website for No Sex advertisers, you can look in there if you are looking for services that does not include sex.

You can also use our advanced search page to search for ads that offer No Sex services.
See the advanced search page here..