PaySafeCard, pay online with cash, easy.
Don't want to use your credit card online?
Or
Don't have a credit card?
No problem, you can use PaySafeCard, it works like this.
1. You find a PaySafeCard location, a shop who sells the card.
2. Buy PaySafeCard from the shop, use cash or your credit card to buy it.
3. Use your PaySafeCard to shop online, all you need is to put in the code from the card and you have made a payment, super easy.
4. Buy multiple cards, and then use
RealEscort wallet
to load the money from all your cards to your
RealEscort wallet
, then you use wallet to pay, easy :)
Fee:
Paying with PaySafeCard cost a Fee of 11%. Example: Product 500 + 55 fee Total 555.-
(this fee is charged by paysafecard when you you paysafecard on our website)
Limits:
Paysafecard payment limit per time is: 50 Euro / 450 NOK / 500 SEK
/ 350 DKK.
(if you want to buy something on our website that cost more than the limit, then just pay using multiple payments, RealEscort system can do this or use
RealEscort wallet
)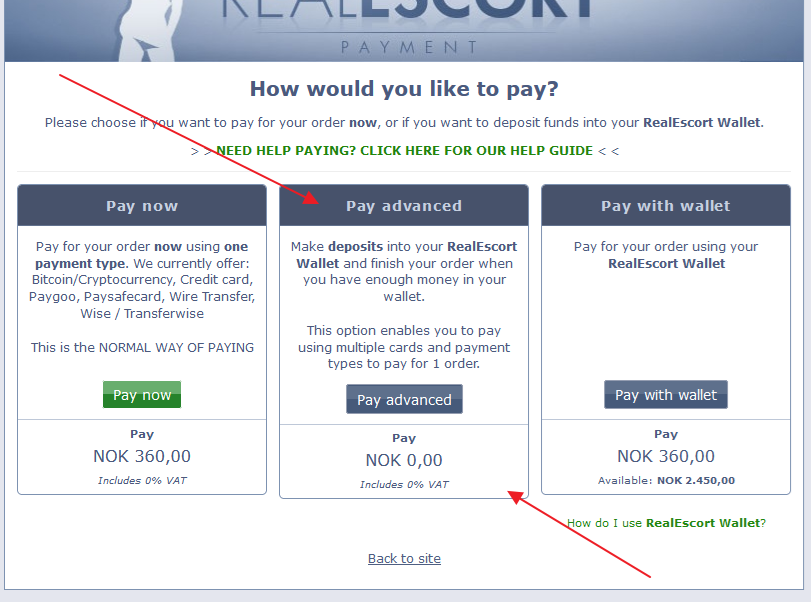 Or you can
register yourself on Paysafecard
website, and then you can pay with bigger amounts.
Locations where you can buy cards:
Find PaySafeCard locations here, also see what amounts you can buy cards in on the PaySafeCard website.
To change PaySafeCard Website country click the globe.

You can also use PaySafeCard app

App store download - IPhone
Google play store download - Android