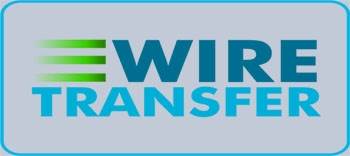 Wire Transfer, Account to account, from your bank to our bank. Use this option if you wish to transfer money to us from your own bank account, using SWIFT and IBAN.
This type of payment
takes 1-3 working days
, depending on how fast your bank is. (usually 1-2 working days)
News:
Some banks offer "real-time" if you have that in your bank, you can send money to us now and we should have it right away, if you can select that in your bank, and use that, please inform us, and we will look if the money came right away.
Else we look every day at about 12.00 to see what wire transfers has come..