Front Page Ads is an additional feature that you can purchase for your advertisement. This feature will prominently display your ad on the RealEscort homepage, as shown here: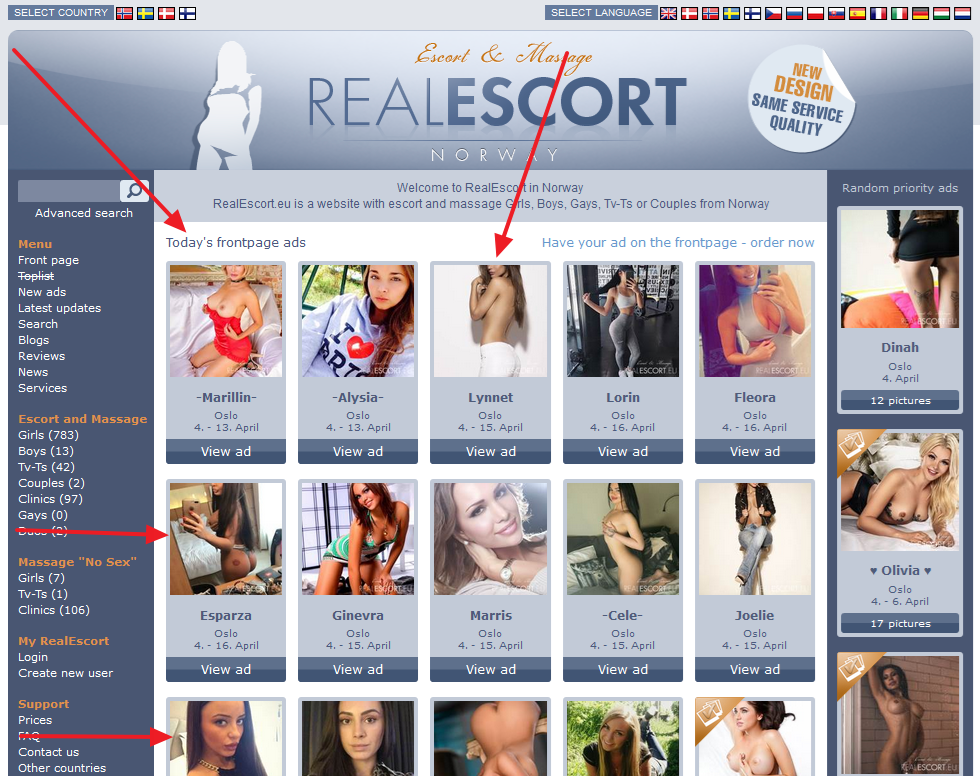 To use this feature, navigate to your ad and select the 'payment' option. Purchase some Front Page days, then proceed to your Travel Itinerary and allocate these days to when you want your ad to appear on the front page.
You can preview the potential position of your ad by hovering your mouse over the check box, as demonstrated in the image below.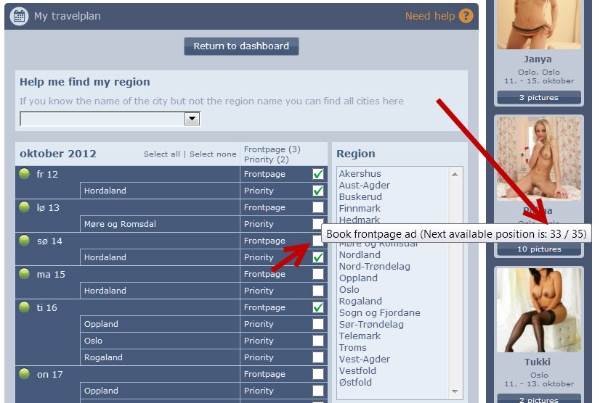 If you secure position number 33, for instance, your ad will remain in that spot for the entire day unless someone ahead of you drops off. In that case, your ad will move up to a better position. Rest assured, your position will not worsen; if you've secured the 33rd spot, your ad will either remain there or move up.
To secure a prime spot, remember to book multiple days in advance. The earlier you book, the better your position will be!
FAQ - How to use, Frontpage, Category or Priority days