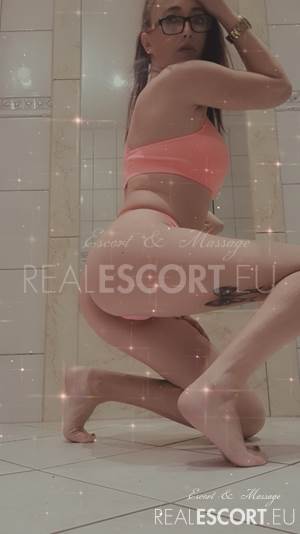 Ad was picture validated 2 months ago
❤Sophy❤
Now located in Oslo
Prices:
Reviews: Overall satisfaction
Good: 15 | Bad: 1
Description
You are tried of paying for fake pictures!!!!!💋💋


I am your solution....100%real pictures!!!💞💞

Hello my dear😘😘😘❤❤❤
I am here for you for aventures and love pleasures,next to me you will have all the most beautiful.💙❤

💦💦💦😍😍Let yourself be seduced in an unforgettable world, full of lust and passion.😍💯‼️

💙💜❤️Are you looking for an absolutely hot, varied and incomparable eroticism of a special kind - almost without limits? Then you're right with me. Be enchanted and enjoy my service that leaves nothing to be desired. My goal is to give you relaxed, pleasant moments in which to relax💯💯💯💯‼️‼️‼️

💯💯%%I live in a discreet and very clean apartament close to the city center !!!you can take a shower💜💙 both on arrival and departure, I always make sure that the bed linen is clean and not used several times, the towels are also clean and are not used by other clients!!!💯%%

‼️‼️‼️don't ask me for a discount I don t do this ‼️‼️‼️‼️‼️‼️

As long as you respect me, I will respect you and I will be sure of that 💯💯💯‼️‼️‼️‼️💋💋❤❤❤💙💙💙😘😘😘🤗🤗

You want to see how a classy lady behaves with a beautiful and deicious body NOW IS THE TIME TO CALL ME!‼️‼️‼️💞💋😍❤❤


‼️‼️‼️Thank you for taking the time to look at my ad!‼️‼️‼️
I m waiting and looking forward to seeing you and getting to know each other‼️‼️‼️💙❤💞💞😍🥰❤❤
Contact
Tel. +47 45838930
Accepts sms: Yes
Accepts WhatsApp messages: Yes
Answer secret numbers: No
Say: I found your ad on RealEscort
I speak:
English: Good
---
Please tell me that you found my ad on www.realescort.eu
General Warning!
NEVER SEND MONEY IN ADVANCE if you book an escort service!
These ads are mostly and probably SCAM. They usually require your verification as a new client
by sending a certain amount of money by Paysafecard, coupons, Google play card, PayPal etc.
This is a general warning we give to all visitors, it is not about this specific ad you are visiting.
Services
Red warning icon means, service has special instructions, click to read more.
Calendar
May 2022
Week 21
Week 22
June 2022