News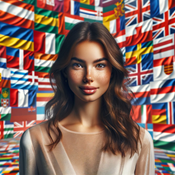 Our platform now supports 24 languages, including several new ones requested by advertisers. We've put in significant effort for this update and hope it enhances your experience. :) With this expansion, users should be able to navigate the site reg…
Continue reading...
Why create an advertisement on our website?
All your details can be updated online.
Feel free to upload as many pictures as you desire. There are no restrictions on the number of pictures you can upload.
Our platform showcases ads across a broad spectrum of categories such as Girls, Boys, Tv-Ts, Gays, Duos, Couples, Clubs, and Clinics. Further, categories like 'Sexual Activities', 'Non-Sexual Services', and 'Online Sex Services' are also included.
You have the ability to generate blogs that site members can choose to follow.
At any given moment, you have the ability to modify your Travel Itinerary and the details in your advertisement.
You have the ability to respond to messages sent to you by other site members through our internal messaging system.
And so much more.
Create your escort or massage ad now.